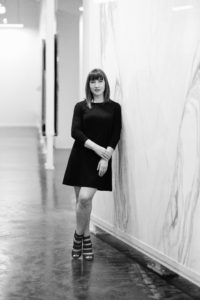 ---
Welcome!  
I live to collaborate with forward-thinking organizations to create multidisciplinary and multi-sensory brand engagements.  I believe true creativity spans across applications and industries as I am filled by a  true passion for the arts with an entrepreneurial spirit.  I do not subscribe to limiting creativity by boxing talents into one career ladder, one industry, or by the physical limitations of your geographical location. 
Having a true apprenticeship under the leadership of the late Creative Director and Owner of Duchamp London, I have been very blessed and privileged. This foundation paved my early career and set the tone for a dream in design without limitations. The opportunity was more than textile and product design. Being the right hand of the genius of the brand afforded me the opportunity to be engaged with advertising artwork design, press and public relations, trade show and boutique design, as well as all management meetings and functions. Coming from an internship at Burberry's Press Office, at a time when Christopher Bailey took over as Creative Director to revolutionize the brand's image from military to couture, I too brought assets to the table that later assisted Duchamp London in venture capital buyout.
I was then recruited for a position in New York for a textile manufacture whereby I managed the design for 150+ brands' woven and printed fabrics. This was an amazing opportunity getting to put on different hats for brands spanning from luxury to commercial giants and pitching designs to formulate their seasonal collections. However, I had a dream of being the first in my family to obtain a master's degree and personal goal of completing it before turning 30 at the one and only Central Saint Martins in London. To ensure that happened, I started freelancing to diversify my portfolio to become more competitive with the world wide counterparts competing for selection into the university.
"April very rapidly impressed me with her keen and singular intelligence and creativity. She was very quick to show me she not only possessed a particular creative talent, but was also able to absorb the commercial aspects of understanding the importance of my brands aesthetic 'signature' and how to channel design into specific marketing requirements. A rare balance in a young person in my experience as an employer and educator. I am confident she has an extremely successful academic, creative, and commercial career ahead of her." – Mitchell Jacobs, Duchamp London 
At Central Saint Martins my official degree was called Applied Imagination – how's that for challenging degree standards (for a more common translation Design Studies can be subbed)! How does one get a degree in Applied Imagination? My dissertation focused on how the sensory engagement of touch can be used in brand recognition as it pertains to textiles. From those experiences I bring a true multidisciplinary approach to artistic direction providing competitive product design and market positioning, trend setting, and distinctive brand campaigns.
Most importantly, I believe that my character is defined by morals and values which are exemplified in my work ethics and personality. My father is my greatest leader who taught me that at the end of everyday you should ask yourself if you have earned every penny of your pay. If the answer was not yes, then it was not yet time to go home but to hold true to the accountability of your family's name. I live by this value. 
At present I have the honor of running Aria Stone Gallery as the company's Vice President. We have 15 amazingly, talented individuals on our team that I consider family.
Qualifications:
Press Features: